The Beauty Crop
Coco Mist Trio
Go Coconuts for this setting spray trio! This hydrating fine mist trio envelopes skin in moisture and helps set and refresh your makeup look. The lightweight formula leaves the complexion with a glowing, long-lasting freshness throughout the day. Enriched with anti-aging hero ingredient Purslane and hydration magnet, Hyaluronic Acid, this gentle mist helps your skin retain moisture and is ideal for all skin types or for anyone who wants to achieve the ultimate dewy glow.
Customer Reviews
Write a Review
Ask a Question
12/15/2021
Shannon M.

United States
Love!!
I love this spray. It works so good and gives me the perfect shimmer.
08/19/2021
Allison H.

United States
Great product- SMELLS AMAZING!
I just got my first bottle of of this and I love it so much. I haven't even really paid attention to how well it sets my makeup or anything, but it FEELS marvelous on my skin and it SMELLS AMAZING!!!! Can you make Perfume in this scent??? My Boyfriend even wanted me to spray his face with it because it smells so good!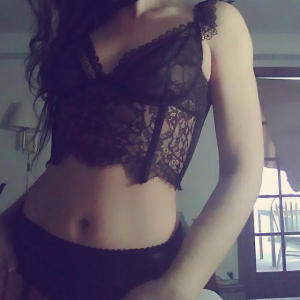 K
07/17/2021
kristabeth

United States
spray it don't stream it!!!
I've had this product for 3 days now - I bought it as an add on to my boxycharm box. It was my first time getting the charmer and I wanted to make sure there was at least one thing I LOVED. I had a coupon so I got it for.. $1.00!! I know right?? I lovED the packaging, I love the glitter, I love coconut I mean it was practically MADE FOR ME. however I STILL haven't used it once. the pump/spray bottle while adorable as **** DOES NOT WORK NOT AT ALL NOT ONCE. oh okay ONCE I sprayed my arm to test the blast and smell ( no smell at ALL. nada) and it never sprayed since. I've cleaned the nozzle , even used a sewing kit to poke better holes and nothing it's a real ******. ( literally that's how it sprays. it a stream!) so... Not to be deterred I found a super cute bottle of setting spray from wet n wild that I don't love the product but adore the package so I'm transferring most of it into that bottle. and will keep this one for refills and to look cute on my shelf. I hope it works after all that but again I really like pretty cosmetics be on my shelf even if I don't actually like/use the cosmetics. am I the only one?
07/16/2021
Pam C.

United States
Coco Gold Mist
Love this.So light and works really well
07/16/2021
Mavis

United States
Loved it
I love this spray so much but the sprayer broke already :( only used it three times